Ty Segall & The Freedom Band – Freedom's Gobelin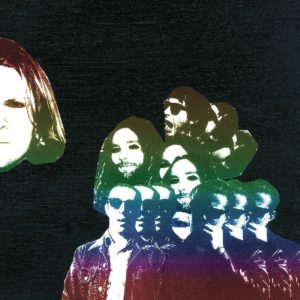 Ty Segall est un ogre, un boulimique de musique ! Non seulement par sa production ultra prolifique (mais pas encore au niveau de King Gizzard qui a sorti pas moins de 5 albums en 2017 !), mais bien entendu par le contenu. Freedom's Gobelin en est l'exemple même : 19 titres, 75 minutes de musique. Assez rare en 2018 pour être souligné. Et la richesse de l'album est franchement hallucinante.
Là où l'on pourrait certes critiquer le côté « fourre tout », je vois plutôt un gars impossible à canaliser, preuve de son imagination débordante. On passe ainsi de l'ouverture en grande pompe de Fanny Dog à And, Goodnight, final délirant de 12 minutes qui nous anéantit définitivement avec ses solos de guitares délurées. Alors que She, en plein milieu de l'album semblait déjà nous avoir anéanti.
Entre les deux, on est trimballé dans un labyrinthe musical sans repères : Despoiler of Cadaver s'invite sur le dancefloor de Beck, Ty rescusite parfois la voix de John Lennon (la première partie de Rain, Cry Cry Cry, délicieuse balade pop à la simplicité déconcertante), on assiste même à des accalmies sans guitares fuzz où les cuivres viennent jammer (My Lady's On Fire). Cuivres que l'on retrouve sous différentes formes, par exemple en mode free jazz sur Talkin 3 (titre, il faut l'avouer, assez inaudible), en interlude sur Prison juste avant.
Bien sûr, les morceaux garage tordus sont de rigueur (When Mommy Kills You) et pourraient même faire l'objet de single (Every 1's a winner).
Donc oui, c'est un album fourre-tout, difficile à digérer tant il est dense, disparate, déroutant. Freedom's Gobelin reste pour moi un album défouloir, le genre de galette que l'on veut écouter quand on passe en mode « no limit ». Et permet de prendre conscience qu'à même pas 30 ans, Ty Segall à déjà exploré et exploité de nombreuses facettes du rock. Impressionnant.