Gagnez vos places pour The Young Professionals au Trianon le 9 novembre [concours terminé]
The Young Professionals est un groupe israélien alliant un savant mélange de pop et d'électro, de morceaux parfois sombres, parfois joyeux et bourrés de trouvailles. De retour en France le 7 novembre à Lyon puis à Paris, Merseyside et Live Nation vous offrent des places pour le concert du 9 novembre au Trianon, à Paris.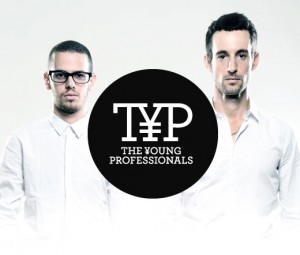 Leur premier album, « 9am To 5pm, 5pm To Whenever », s'appuie sur une idée rigolote à chaque morceau est prévu pour une heure de la journée d'un jeune travailleur (d'où leur nom, The Young Professionals). Le groupe oscille entre les sons branchés et les références mainstream, par exemple avec leur reprise décalée de Video Games de Lana Del Rey ou avec « DISCO », premier single de leur album qui sample brillamment le tube d'Ottawan. Le morceau a fait un carton dans les clubs branchés (et gays) de Tel-Aviv ainsi que dans de nombreuses émissions télé. Si ça vous donne envie de vous déhancher, alors lâchez-vous !
Le concours est terminé.