Réédition des deux premiers albums d'Echobelly
Vous souvenez-vous d'Echobelly, ce délicieux groupe britpop des années 95 ? Leurs deux premiers albums sont réédités, avec des faces B et des bonus ! Séquence nostalgie garantie !
De 1994 à 2014, c'est l'occasion de célébrer les 20 ans de la britpop ! Echobelly en fait bel et bien partie. Le groupe mené par la charmante Sonya Aurora Madan a connu son heure de gloire au milieu des années 90 avant de sombrer dans l'oubli avec pourtant quelques beaux albums à son actif. Revenue avec son compère de toujours Glenn Johansson sur le projet acoustique Calm of Zero, Sonya Madan signe ici le « retour » d'Echobelly avec la réédition des deux premiers albums : Everyone's Got One, et ON prévus pour le 21 juillet 2014.
King Of The Kerb, extrait du deuxième album. Le son est un peu crado, mais au moins c'est le clip d'origine !

Depuis combien de temps n'avez-vous pas touché à vos CD d'Echobelly ? Vous n'avez peut-être pas assez de doigts sur les mains pour y répondre ! Alors pour vous donner envie, voilà ce que proposent ces rééditions qui sont toutes les deux dédicacées par Sonya et Glenn ! Youhou !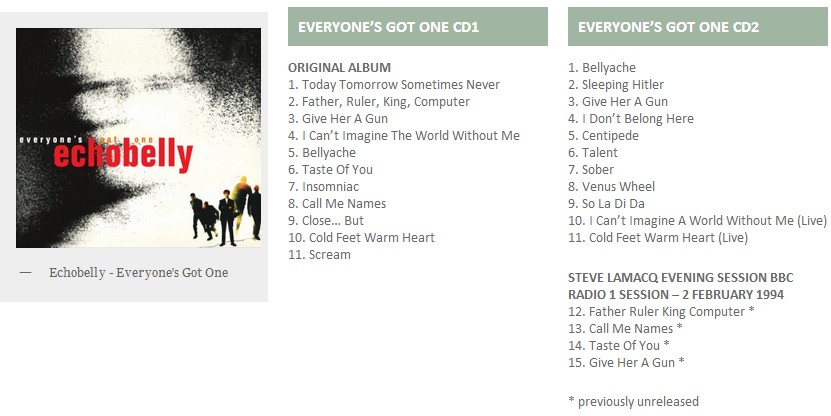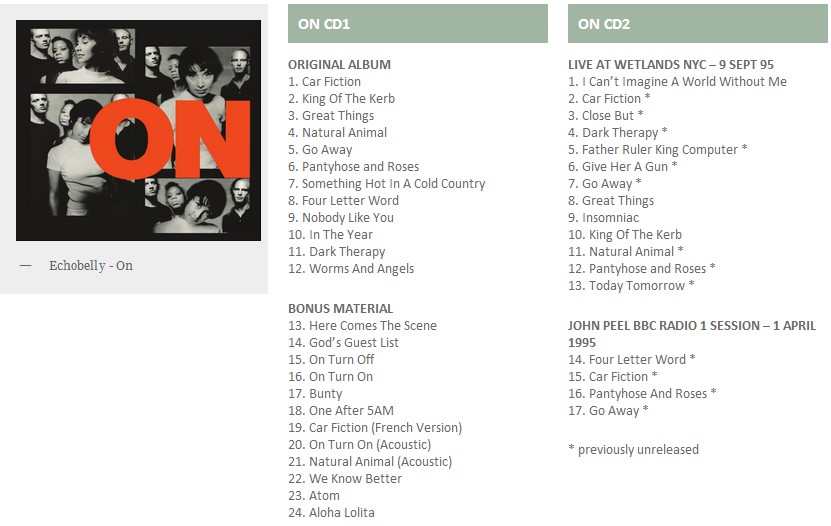 Si vous voulez pré-commander les albums, c'est ici que ça se passe.

Pour suivre les news de rock indé, suivez Merseyside sur Facebook :