Astings en concert le 10 octobre à Paris
Astings est un groupe français dont l'héritage est à chercher du côté des Kinks, des Beatles, de la puissance flower power sans pour autant renier Oasis. Un son radicalement britannique du meilleur goût à découvrir samedi 10 octobre à Paris.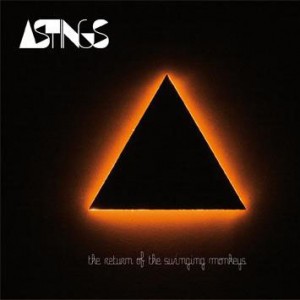 Voilà un moment que l'on voulait vous parler de l'excellent album d'Astings « The Return of The Swinging Monkeys » sorti en février 2009. Mais voilà, le temps passe, et Astings revient sur scène pour nous faire tortiller sur ses rythmes 60's histoire de mieux préparer l'automne ! Ce quintet havrais sort son premier EP en 2004, le bien nommé Where all begins suivi par un deuxième (Astings), mais c'est suite à leur signature sur le label Z Factory Records qu'ils sortiront leur premier album, véritable bijou pop aux compositions d'excellente facture.
Nous avions eu l'occasion de les voir pour la première fois en live pour la sortie de l'album où Astings nous avait livré un très bon concert débordant d'énergie avec un son puissant ! Heureusement, nos amies les Peanuts étaient là pour immortaliser le moment, livrant sur leur blog quelques morceaux pris sur le vif. Ces Peanuts organisent une soirée samedi 10 octobre avec en prime un concert gratuit  de Louis de Lights et… Astings ! Faites passer le mot, c'est cool, gratuit et samedi soir !
Pour vous inscrire au concert sur Facebook, cliquez sur le bandeau ci-dessous :
Astings sur le web